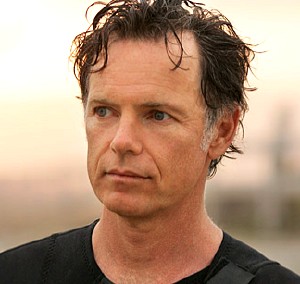 Bruce Greenwood (b. 1956) plays Mitch Yost on John From Cincinnati.
Greenwood is a Canadian actor, best known in the US for his roles in I, Robot, The Core and Thirteen Days (in which he played President John F. Kennedy) and Capote (in which he played Jack Dunphy, Truman Capote's lover).
On television, Greenwood has had roles on St. Elsewhere (Dr. Seth Griffin, 1986-1988), Knots Landing (Pierce Lawton, 1991-1992) and the UPN series Nowhere Man (Thomas Veil, 1995-1996).
External links
Edit
Ad blocker interference detected!
Wikia is a free-to-use site that makes money from advertising. We have a modified experience for viewers using ad blockers

Wikia is not accessible if you've made further modifications. Remove the custom ad blocker rule(s) and the page will load as expected.