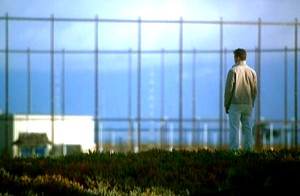 This is the antenna array that John can often be found staring at. It is one of several similar arrays around the world. Together they are used to locate and eavesdrop on radio signals. This array is located on the grounds of the U.S. Naval Radio Station, San Diego.
External Links
Edit
Ad blocker interference detected!
Wikia is a free-to-use site that makes money from advertising. We have a modified experience for viewers using ad blockers

Wikia is not accessible if you've made further modifications. Remove the custom ad blocker rule(s) and the page will load as expected.