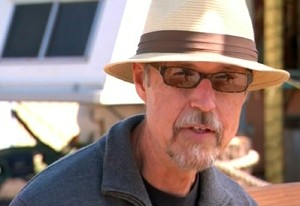 Kem Nunn is co-executive producer of John From Cincinnati, with David Milch.
Nunn is a novelist, surfer, magazine and television writer from California. His novels have been described as "surf-noir" for their dark themes, political overtones and surf settings.
He is the author of five novels, including his seminal surf novel Tapping the Source.
In a June 2007 New York Times article, Nunn described his interest in writing about the darker side of surfing culture: "When you think of down and gritty, you think of the slums of Detroit. But in Southern California, a place that is very funky and dangerous can be beautiful, with palm trees." [1]
Writing credits
Edit
External links
Edit
References
Edit
↑ "Moondoggie Needs an Intervention", David Carr, The New York Times. June 3, 2007.
Ad blocker interference detected!
Wikia is a free-to-use site that makes money from advertising. We have a modified experience for viewers using ad blockers

Wikia is not accessible if you've made further modifications. Remove the custom ad blocker rule(s) and the page will load as expected.