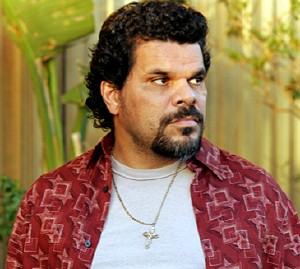 Luis Guzmán (b. 1956) plays Ramon Gaviota on John From Cincinnati.
Guzmán is a Puerto Rican actor known for his character work in almost a hundred films and TV shows, including Carlito's Way, Boogie Nights, Magnolia, Traffic, Lemony Snicket's A Series of Unfortunate Events and Fast Food Nation.
External links
Edit
Ad blocker interference detected!
Wikia is a free-to-use site that makes money from advertising. We have a modified experience for viewers using ad blockers

Wikia is not accessible if you've made further modifications. Remove the custom ad blocker rule(s) and the page will load as expected.