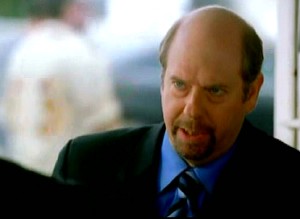 Mark Lewinsky is Mercy Hospital's liability attorney. In "His Visit: Day Three", Lewinsky tells Dr. Smith that the hospital is concerned that Shaun's miraculous cure puts them at risk; Smith responds by turning in his resignation.
In "His Visit: Day Six", Lewinsky tries to get Cissy to sign a release indemnifying Mercy Hospital from any claim related to Shaun's injury. Cissy refuses to sign it. Later, after Meyer reviews the document, he tells Cissy that the hospital is trying to make Dr. Smith the "sacrificial lamb".
test
Ad blocker interference detected!
Wikia is a free-to-use site that makes money from advertising. We have a modified experience for viewers using ad blockers

Wikia is not accessible if you've made further modifications. Remove the custom ad blocker rule(s) and the page will load as expected.