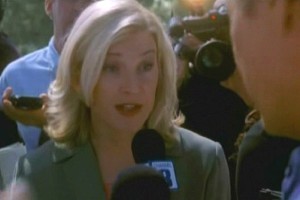 Terry Anzur plays a reporter in "His Visit: Day Eight", who talks to Mitch about Shaun's disappearance.
Anzur is an actual news anchor who has worked at KCBS and KTLA in Los Angeles. She has also appeared as a reporter in several movies and TV series, including Pushing Daisies, Providence, The Perfect Storm and Come On, Get Happy: The Partridge Family Story.
External links
Edit
Ad blocker interference detected!
Wikia is a free-to-use site that makes money from advertising. We have a modified experience for viewers using ad blockers

Wikia is not accessible if you've made further modifications. Remove the custom ad blocker rule(s) and the page will load as expected.