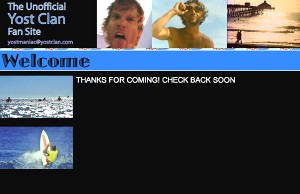 The Unofficial Yost Clan Fan Site (YostClan.com) is an official, HBO-created site, set in the fictional world of John From Cincinnati.
The site originally went up with just pictures of Butchie Yost sticking out his tongue and Mitch Yost in his prime, but now it has their biographies, photo galleries, a bulletin board, and more if you solve puzzles to uncover its secrets.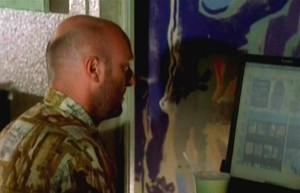 External links
Edit
Ad blocker interference detected!
Wikia is a free-to-use site that makes money from advertising. We have a modified experience for viewers using ad blockers

Wikia is not accessible if you've made further modifications. Remove the custom ad blocker rule(s) and the page will load as expected.